Toyota Tacoma Financing in Boise, ID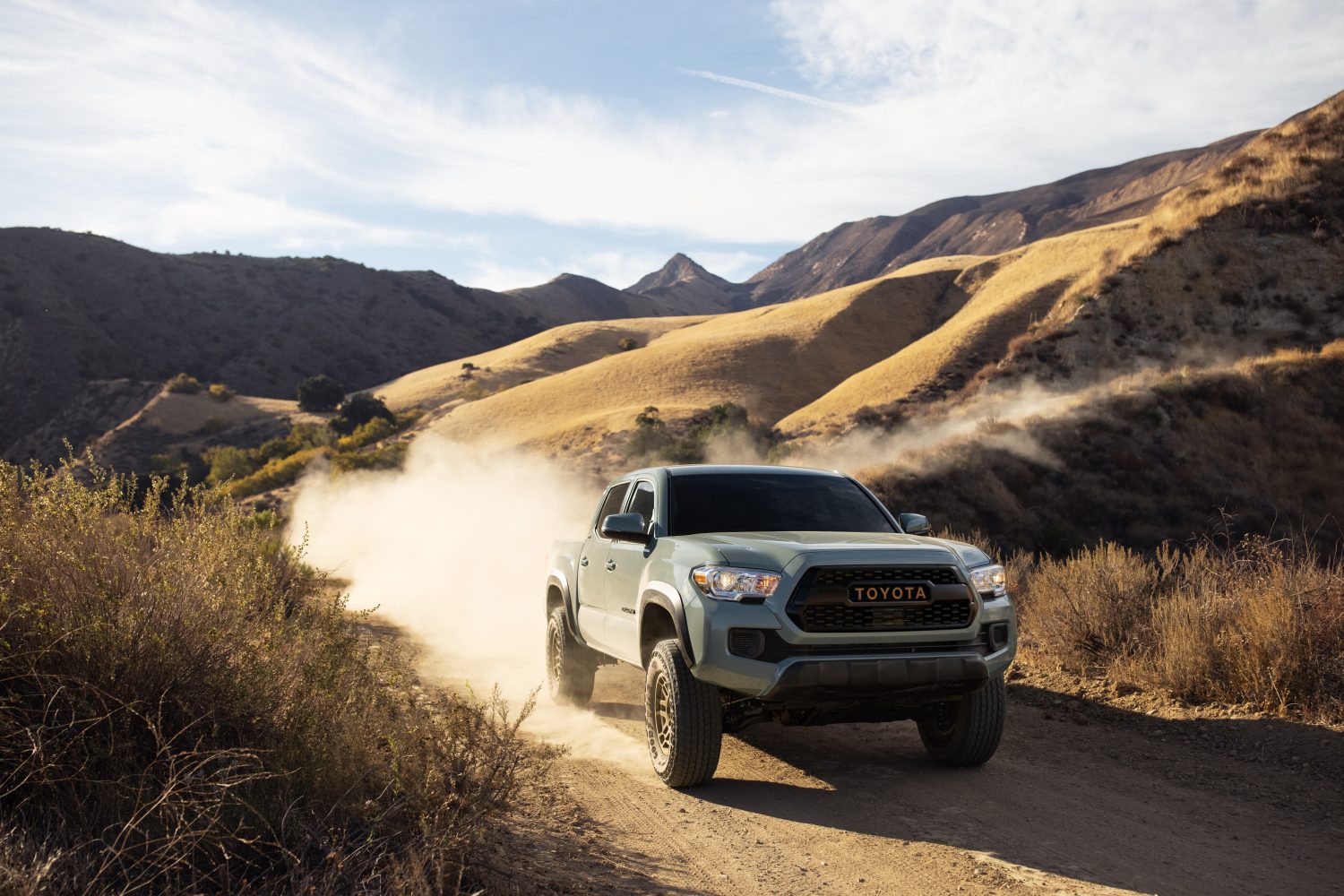 Competitive Toyota Tacoma financing is just around the corner. Peterson Toyota is here to deliver the perfect solution for your goals, lifestyle, and budget. Our Toyota financing center in Boise, Idaho, will take the time you need to review financial terminology, explain your options, and ultimately help you feel confident with your Toyota Tacoma financing option. Conventional financing is a great option for those that love to personalize and customize their Toyota Tacoma. Additionally, consider one of our low-rate auto loans for an opportunity to own your vehicle outright! We're confident we have a Toyota Tacoma financing solution that's perfect for you. Questions? Call our Toyota financing center in Boise, ID to learn more! We're looking forward to our conversation.
The Basic Components of an Auto Loan from Peterson Toyota
Down Payment: This is how much cash you pay upfront for your car and is calculated as a percentage of the overall price of the car. Generally, the higher the down payment, the lower your monthly payments will be.
%
Interest Rate: Also known as the A.P.R. (Annual Percentage Rate), the interest rate is the money you pay a lender to borrow their money. Your credit score, the current market rate, the loan term, and the size of your loan impact your interest rate. The lower the interest rate, the lower your monthly payment.
Loan Term: This is how frequently and long you will be paying your loan. Typical loan terms consist of monthly payments made for 3-5 years. The longer your loan terms, the lower your monthly payment will be.
Find a Toyota Tacoma Model to Buy in Boise, ID
Few pickup trucks can match the style and power of the Toyota Tacoma, and few dealerships can match the quality Toyota Tacoma financing options offered at Peterson Toyota! Browse our shining lineup of this all-purpose pickup, a mid-size powerhouse on and off the road. The Toyota Tacoma features impressive fuel economy alongside excellent horsepower and hauling capacity. This bold Toyota truck also scores high for reliability and is loaded with standard driver-assistance features. An intuitive dashboard and a suite of advanced safety tech add a unique level of confidence to your driving experience as well. For work or play, the Toyota Tacoma is the perfect pickup truck for drivers in Boise, ID. Visit our Toyota dealership today to discover the range and power of the Toyota Tacoma on an exciting test drive.
How to Apply for Toyota Tacoma Financing at Peterson Toyota
At Peterson Toyota, we know that financing isn't for everyone. Our team is here to explore all of your options, including our competitive Toyota Tacoma leases. If you love to drive the latest models every few years and prefer the lowest monthly payment possible, a lease might be right for you. However, leases do come with mileage limits that don't work for everyone. Make sure to use our online tools to value your trade-in and estimate your monthly payments. Have questions? Our Toyota financing center in Boise, ID, is waiting to help. Give our team a call today!
Apply for Toyota Tacoma Financing